Solar EV Chargers
---
At Green Solar Systems, we have over 13 years of experience installing long-lasting solar systems for both residential and commercial customers.
For customers with EVs or for commercial customers whose customers or employees have EVs, we can install EV charging stations that are connected to your solar system.
Solar EV Charging can be integrated with your solar inverter. You'll reduce your carbon footprint while saving money at the pump.
There are a wide variety of EV charging stations available for both residential and commercial use. We'll help you find the perfect solution for your property.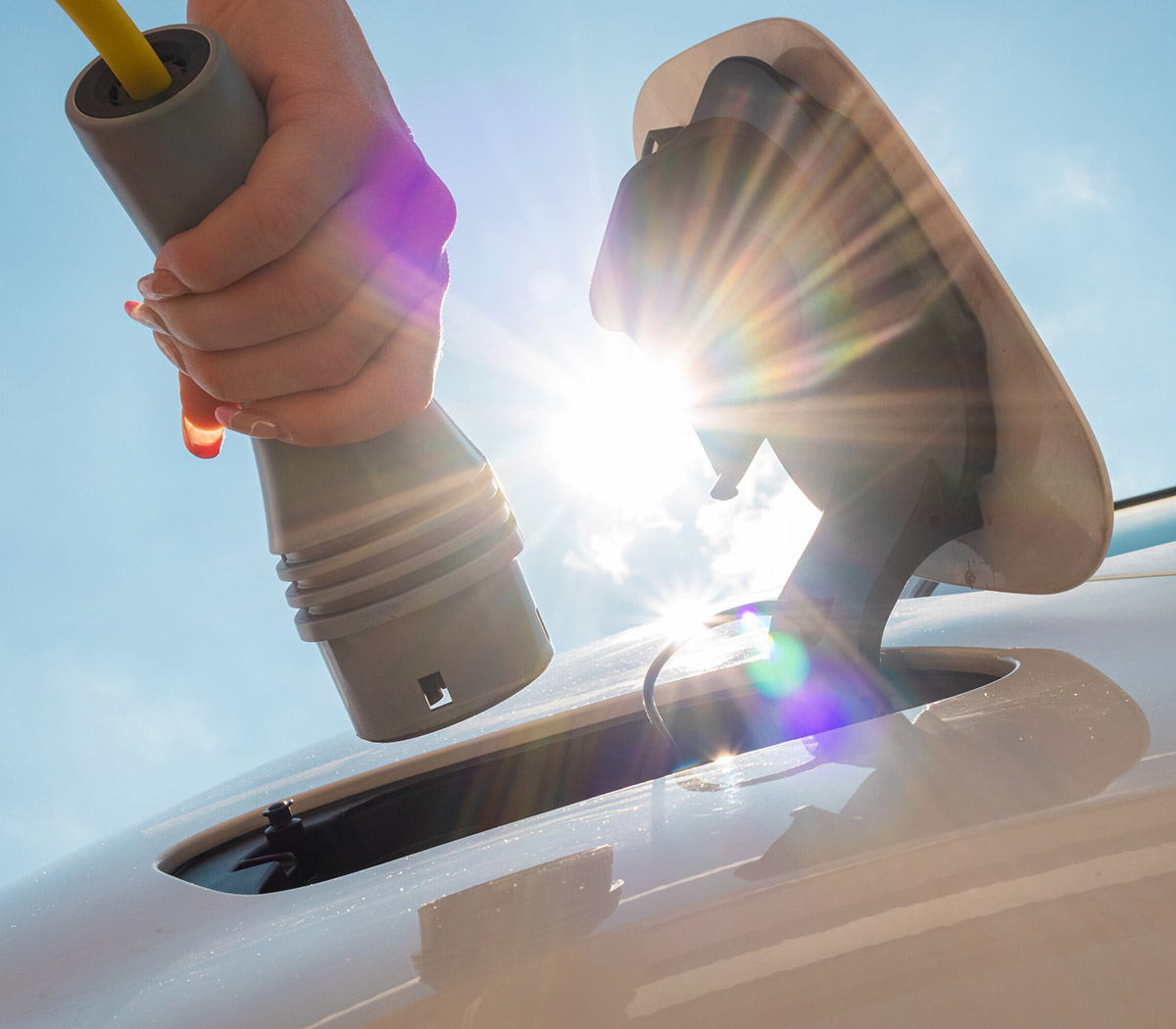 Electric Vehicles
Electric vehicles (EVs) offer customers benefits similar to solar energy through reduced costs and lowered carbon footprints.
While EVs are sustainable, traditional methods of grid charging are often not efficient or effective.
Plugging EVs into the power grid not only results in long wait times for vehicle charging, but it is also reliant on fossil fuels.
Unlike EV chargers tied to the grid, your solar EV charger is not reliant on burning fossil fuels. It's the truly green driving solution.
Pairing EVs with solar energy is an ideal solution. We can install these systems in your home or on your commercial property so that you can maximize the value of your solar system.
EV and Solar
Solar power as a fuel source for EVs has a variety of benefits, including financial incentives.
EV chargers can be installed alongside our solar systems easily and effectively by our team of certified installation technicians and specialists. Let us help you find the perfect charging solution to meet your energy needs.
Get a Free Consultation
Call 724-691-0628 for your free consultation. Or to learn more, simply ask your questions using our easy-to-complete contact form. We look forward to hearing from you.