Residential Solar
---
With 13+ years of experience in the solar industry, our team has what it takes to save you money by helping you reduce or eliminate electricity expenses through the use of high-quality solar systems. These systems will also reduce your carbon footprint and emissions.
From EV charging stations to generators and more, we will recommend the right products for your specific needs to augment your solar system and make sure you get the most out of your investment.
Installing solar systems at residential properties offers a range of financial benefits including increased Property Value. Pennsylvania homeowners that installed residential solar systems increased their property value by an average of 4.9% in 2019.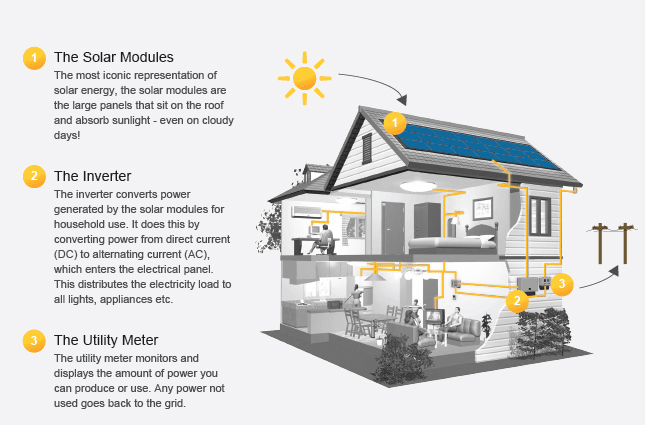 Solar Powered Homes
There are a number of factors that can impact a solar system's savings rates and efficiency. Access to direct sunlight, the angle of the roof, and more can play a major role in the power a solar system is able to produce.
Our team can not only help you understand the incentives, rebates, credits, and the process of selling SRECs, but we can also assess your needs on an individual basis to create an installation plan that optimizes your solar system's benefits.
Residential Solar System Installation
With over 13 years of experience, our NABCEP Certified installation team is prepared to install high-quality solar systems designed to meet your unique energy needs. Our installation process is simple and flexible.
---
Here is what solar system installation process for residential properties with Green Solar Systems looks like:
1
Site Assessment
We assess your property, evaluate your electric bill, and create a detailed solar system product plan to meet your individual needs.
2
Sales
We're looking for the right solution for you. Our goal is to present options based on the results of your site assessment and bill evaluation.
3
Design
Design is the process of matching the right solar panel products with your needs, roof space, and electric usage.
4
Permit Orders
With solar panels, electrical permits are required, and there may be local restrictions on size and placement. We handle ALL permitting and utility interconnection for you.
5
Panel Installation
Our experienced installation team installs the system at your residence. Proper installation is key to the system's performance and longevity.
6
Inspection
Your system is inspected by a certified Electrical Inspector as specified by the permitting authority (municipality/township/borough, etc.)
7
Sign Off
Before your system can be hooked into the electrical grid— called "interconnection," the utility company signs off and grants PTO (permission to operate).
8
Start Energy Collection!
Once your system is ready to use, we show you how to take advantage of any incentives or other solar benefits. We'll also set you up with an ongoing maintenance plan.
Get a Free Consultation
Call 724-691-0628 for your free consultation. Or to learn more, simply ask your questions using our easy-to-complete contact form. We look forward to hearing from you.