SolarEdge Inverters & Batteries
---
SolarEdge is a provider of power optimizers, solar inverters, and monitoring systems for photovoltaic arrays. Founded in 2006, SolarEdge has been at the forefront of increasing solar panel energy output through module-level Maximum Power Point Tracking (MPPT).
SolarEdge Single Phase Inverters with HD-Wave Technology:
A simple, cost effective, more reliable solar inverter.
Record-breaking 99% efficiency delivers improved ROI.
Feature high reliability due to lower heat dissipation.
Built-in DC safety switch and integrated rapid shutdown.
12-year standard warranty extendable to 20 or 25 years.
Solar Edge HD-Wave Inverters are now available with integrated production and consumption monitoring. Gives homeowners clear insight into their energy usage.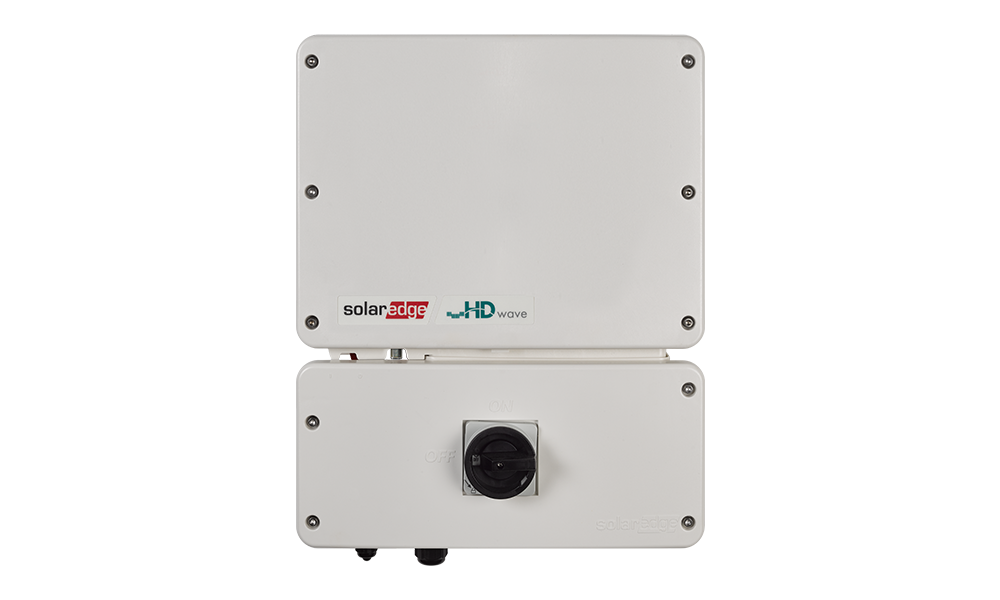 Solar Inverter
What is a solar inverter? Photovoltaic solar panels produce direct current (DC) energy. Your home runs on Alternating Current (AC). A solar inverter is the device that takes the sunlight generated DC energy and turns it into AC.
SolarEdge takes things a step further.  They recognized the potential that inverters could also become smart energy managers. SolarEdge inverters can store solar energy in a battery to use in the evenings, divert extra solar panel energy to heat water, or activate other smart devices during the day. SolarEdge turns your smart home into a smart energy home.
SolarEdge Energy Bank
olarEdge offers a breakthrough battery that can be installed faster for less. Their new home battery offers whole home backup and greater efficiency. By connecting the SolarEdge Energy Bank to the company's award-winning Energy Hub Inverter, homeowners can avoiding thousands of dollars in expense in potential main panel upgrades (MPUs). 
Get a Free Consultation
Call 724-691-0628 for your free consultation. Or to learn more, simply ask your questions using our easy-to-complete contact form. We look forward to hearing from you.