Enphase Solar
---
The Enphase Energy System is designed to bring solar energy, batteries, and software together in a single package.
Enphase delivers the ability to generate, save, and sell your own power, controlled and monitored through a smart mobile app.
Solar power is the ultimate tool in gaining resource independence and creating a greener world.
Enphase delivers relaible results for both residental and commercial solar installations.
With over 13 years in the solar industry, Green Solar Systems can help you achieve energy with the latest in solar power generation and smart controls.
We regularly recommend Enphase Solar's high-quality products Enphase is an innovative energy tech company with unique energy solutions.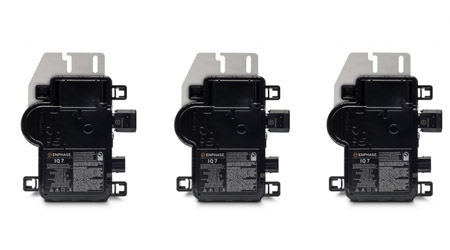 Solar energy is reliant on several factors that can impact a system's design. Not only you're your home or building's design play a part, but exposure to excessive sunlight and rough weather or frequent power outages can impact a system's efficiency.
We address these complications early on in the system design process. Depending on your individual energy needs and existing restrictions, we may recommend additional products and services to maximize your system's energy output, like string inverters vs microinverters.
Inverters
Get a Free Consultation
Call 724-691-0628 for your free consultation. Or to learn more, simply ask your questions using our easy-to-complete contact form. We look forward to hearing from you.