Solar Power Installations
Design, Financing, Management
---
Green Solar Systems has over a decade of experience installing commercial and residential solar power in Southwestern PA and the Pittsburgh region.
Our Company
Ryan Vesely, President of Green Solar Systems, LLC has held a long-time passion for solar energy. His devotion drove him to start working in the solar industry in 2009 as an installer. Since then, he has honed his understanding and knowledge of every facet of the solar industry.
Ryan is a NABCEP Certified PV installer with a B.S. in Finance from Northern Arizona University. His education in finance coupled with nearly a decade in the solar industry makes him the perfect person to help you explore the full range of benefits offered from solar energy – including tax credits and incentives! Today, Ryan and Green Solar Systems have installed over 250kW of PV solar panels in Western PA.
Check out our Testimonials, Our Systems, and Case Studies pages for more information on how Green Solar Systems is adding star power to Pennsylvania! If you have any questions or are interested in a free, no-obligation consultation, call Green Solar Systems today at 724-691-0628 or Contact Us online today!
Our Process
We start with a phone consultation:
Discussing your needs/wants, and evaluating the residence via Google earth to determine size and availability.
We ask that you send us a scan or picture of a recent electric bill so that we can analyze potential savings.
For our commercial customers, the process includes a grid study (upfront fee), to evaluate the design and utility of the requested installation.
On-Site Evaluation – Evaluate roof/structure, take measurements, discuss design.
Design – Customer Approval.
Permitting and Interconnection – Handle all permitting with municipality & utility interconnection.
Installation.
Inspection.
Permission to Operate (PTO).
Solar Renewable Energy Credits (SREC) management.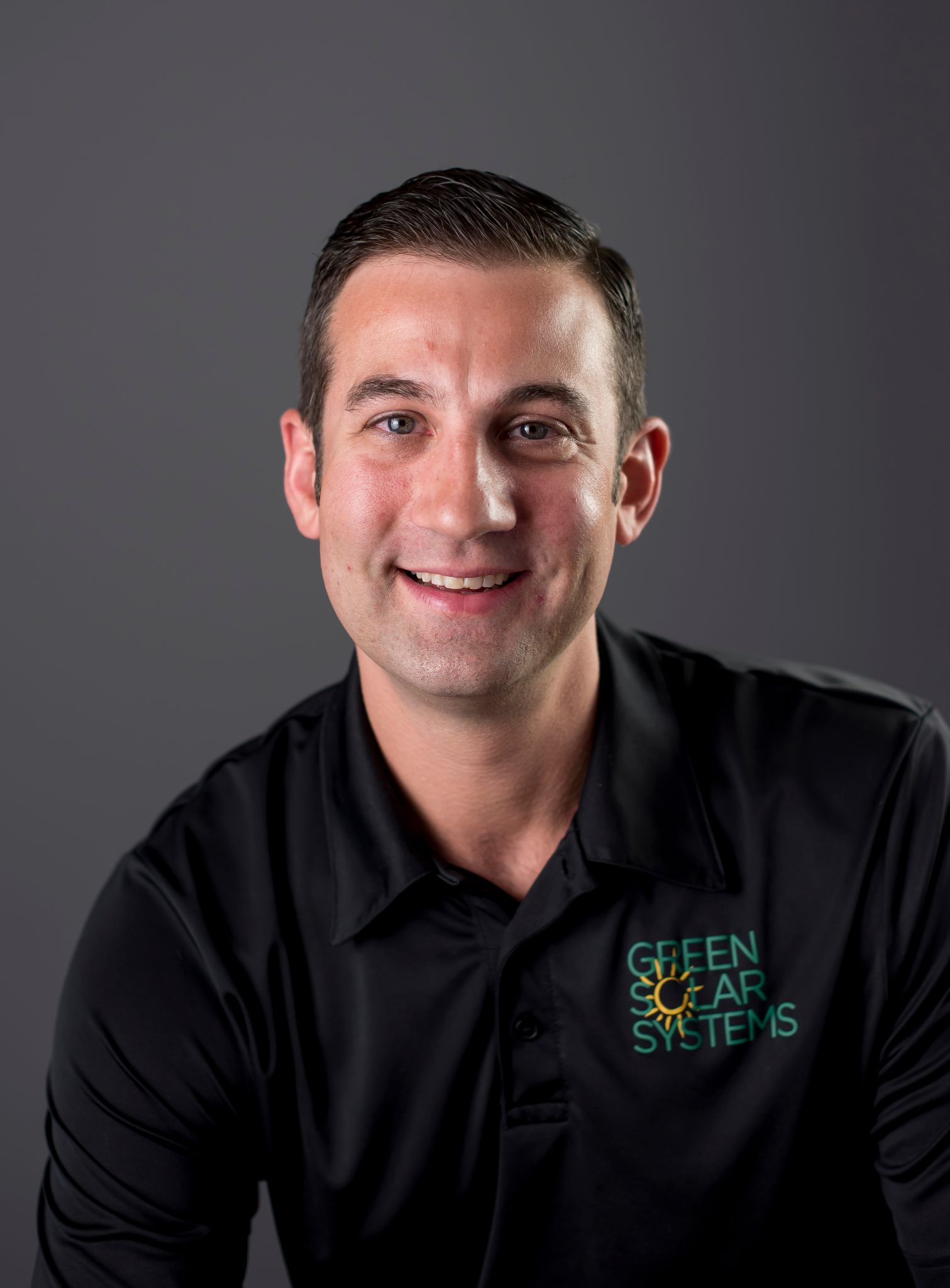 Operations & Project Manager
Bryan Rosatti, Operations & Project Manager, has worked in the landscape construction industry since 2001. He joined Green Solar Systems LLC. In winter 2018 bringing his enthusiasm and devotion for conservation and sustainability.
Bryan has associate degrees in Horticulture and Floriculture from the Westmoreland County Community College. He is an ISA Certified Arborist PD-2656A. With years of experience in the landscape industry he brings precision and care to Green Solar Systems LLC. Bryan is working toward his NABCEP certification in solar, along with certifications in storm water management.
"The customer experience and care is of the utmost importance! We love what we do, and we strive to exceed the expectations!"